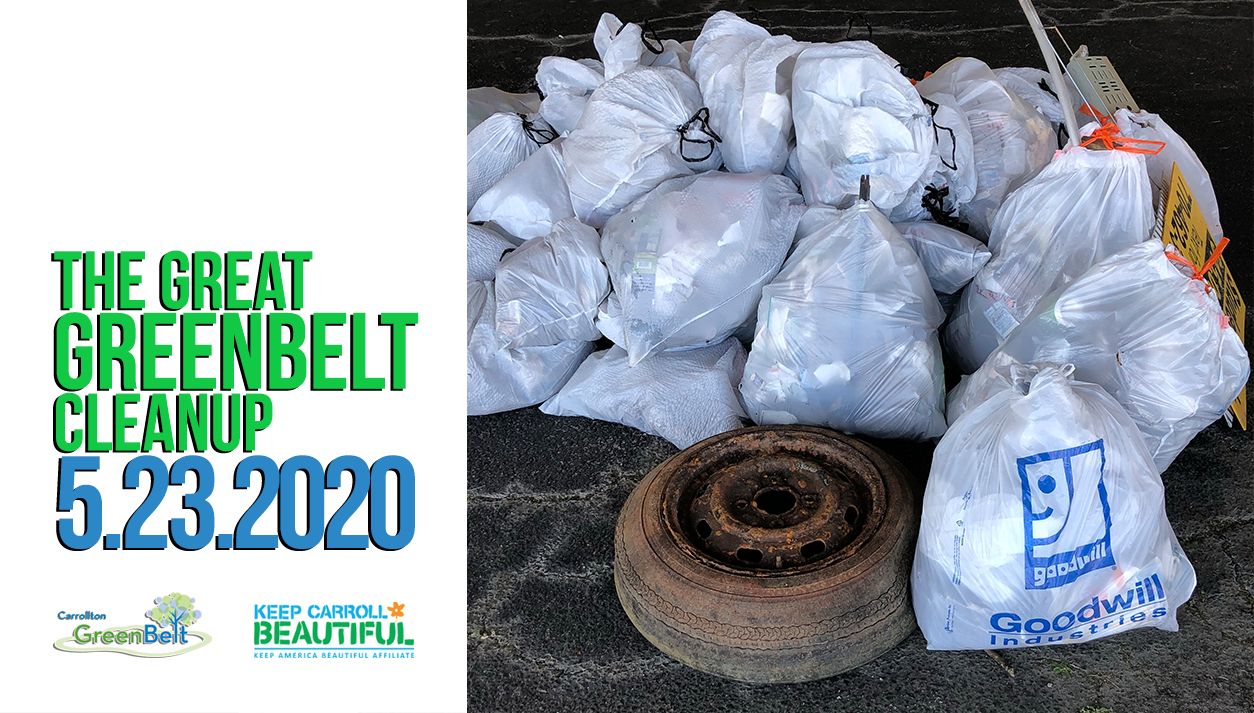 Please join us for a special day on the GreenBelt as Keep Carroll Beautiful celebrates the Great American Cleanup! Mark your calendars for May 25, 2020, at 8:30 am to noon.
PLAN FOR THE DAY OF*:
Please note that we reserve the supplies and section assignement for REGISTERED groups. To participate – fill out the contact form.
If you are an existing Adopt-A-Trail volunteer – please schedule your trail visit for May 23rd!
—-
Out of concern for public health and following the closures of public facilities throughout the community, The Great GreenBelt Cleanup 2020 has been postponed to May 23rd, 2020.
From The City of Carrollton, GA: https://carrolltonga.com/covid19/
"Effective immediately, we are postponing and/or canceling all large public events, meetings, programs and classes for a two-week period, or until further guidance recommends otherwise. This includes, but is not limited to, all city-sponsored events, city-permitted events, tournaments and rentals in city-owned facilities. Cancellations and rescheduled dates of affected events will be announced on their respective social media pages, our website and department webpages. We will continue to update you on the status of events based on CDC recommendations."
Past Great GreenBelt CleanUps in photos: